If you are not on our mailings Or have not registered for our On Line Auctions click on THE LINK located below! You will receive update notices for these auctions and all future auctions via e-mail. to register on line click on 'online sales' and register today!
---
ONLINE
ABSOLUTE AUCTION!!
<![if !vml]>

<![endif]>
Large Selection of GSE Surplus to the Ongoing Needs of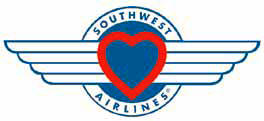 BIDDING STARTS - March 13th, 2014
BIDDING ENDS: March 19th & 20th, 2014
There is Equipment located at (15) Different Airports!
There are approximately (43) Pieces of Equipment in this Auction. If you wish to visit any of the locations to physically view any of the items contact Corwin Snow at (214) 215-0454 to set up Times & Contacts
Auction to include:
• (9) Trump De-Ice Units, Most are Mid-Late 80's. Type 1 & 4
Units. Several Just Removed From Service.
• (19) Ford Provisioning Trucks, Most are Mid to Late 90's
• (3) Stewart & Stevenson Air Start Units
• Ground Power Unit
• (2) Forklifts
• Air Conditioning Cart
• (3) Ford Ranger Pickup Trucks
• Lav Trucks
• De-Ice Carts
• VARIOUS OTHER PIECES
FOR A COMPLETE LIST OF EQUIPMENT WITH PICTURES & DETAILS
CLICK ON THE ONLINE AUCTION BUTTON ABOVE.
---
<![if !vml]>

<![endif]>
ABSOLUTE AUCTION!!
Friday & Saturday ~ March 28th & 29th, 2014
Starting at 9:00 a.m. Both Days!!
HATFIELD AVIATION, INC.
8102 Braniff St. ~ Houston, Texas 77061
Located on the South Side of Houston Hobby Airport
Sale Site Phone:
Scott Moore (402) 681-3652 or Steve Starman (402) 681-6456
OPEN HOUSE: Thursday ~ March 27th from 8:00-5:00 P.M.
AIRLINE CONNECTIONS: Southwest Airlines & Various Other Airlines into Houston Hobby Airport. Only 1-1/2 Miles from Terminal to Sale Site. All Other Airlines go into Houston George Bush Int'l Airport, up to a 50 Minute Drive to Sale Site.
---
***FOR INFORMATION ON ANY OTHER AUCTIONS
CALL OR E-MAIL***
Steve Starman (402) 681-6456 sstarman@starmanauctions.com
Scott Moore (402) 681-3652 smoore@starmanauctions.com
GET YOUR PROXY BID FORM HERE
TO DOWNLOAD A PROXY BID FORM (The form is an Adobe Acrobat Reader Document), CLICK HERE: PROXY BID
PLEASE CLICK HERE FOR: AUCTION ARCHIVE
YOU MUST HAVE AT LEAST ADOBE READER VERSION 5.05 TO VIEW OR DOWNLOAD OUR SALE BILLS AND PROXY BID FORMS. YOU CAN DOWNLOAD THE LATEST VERSION OF ADOBE READER 8.1.2 FOR FREE. TO GET THE FREE DOWNLOAD OF VERSION 7.08, PLEASE CLICK ON THE "ADOBE" ICON BELOW.
CLICK HERE TO JOIN OUR MAILING LIST